"It's an honor that you like me. I like you too!"
When you read that and this is Joy who is speaking (from Red velvet kpop band), you probably can have a heart attack!
Red Velvet's Joy just responded positively to a man's confession! The man in question is none other than Olympic short track speed skater Lim Hyo Jun. He won a gold and a bronze medal at the 2018 Pyeongchang Winter Olympics.
No Description
During an interview, Lim Hyo Jun revealed he really liked Joy. He said he had seen her in person when she was filming an episode of Running Man.
"She was really pretty. I actually wanted to take a picture with her but I wasn't able to. Maybe next time I'll get the chance."
No Description
When Joy was asked about it during an episode of Section TV, she responded quite positively.
"It's an honor that you like me. I like you too!"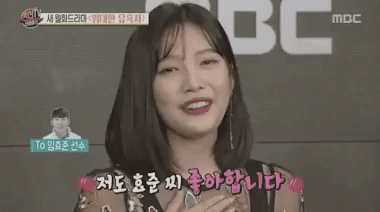 But right after, she added:
"Later, when we meet, let's be friends."
…
Hum, that last addition, not sure about it 😱 Sounds like the biggest public friend zoning ever!